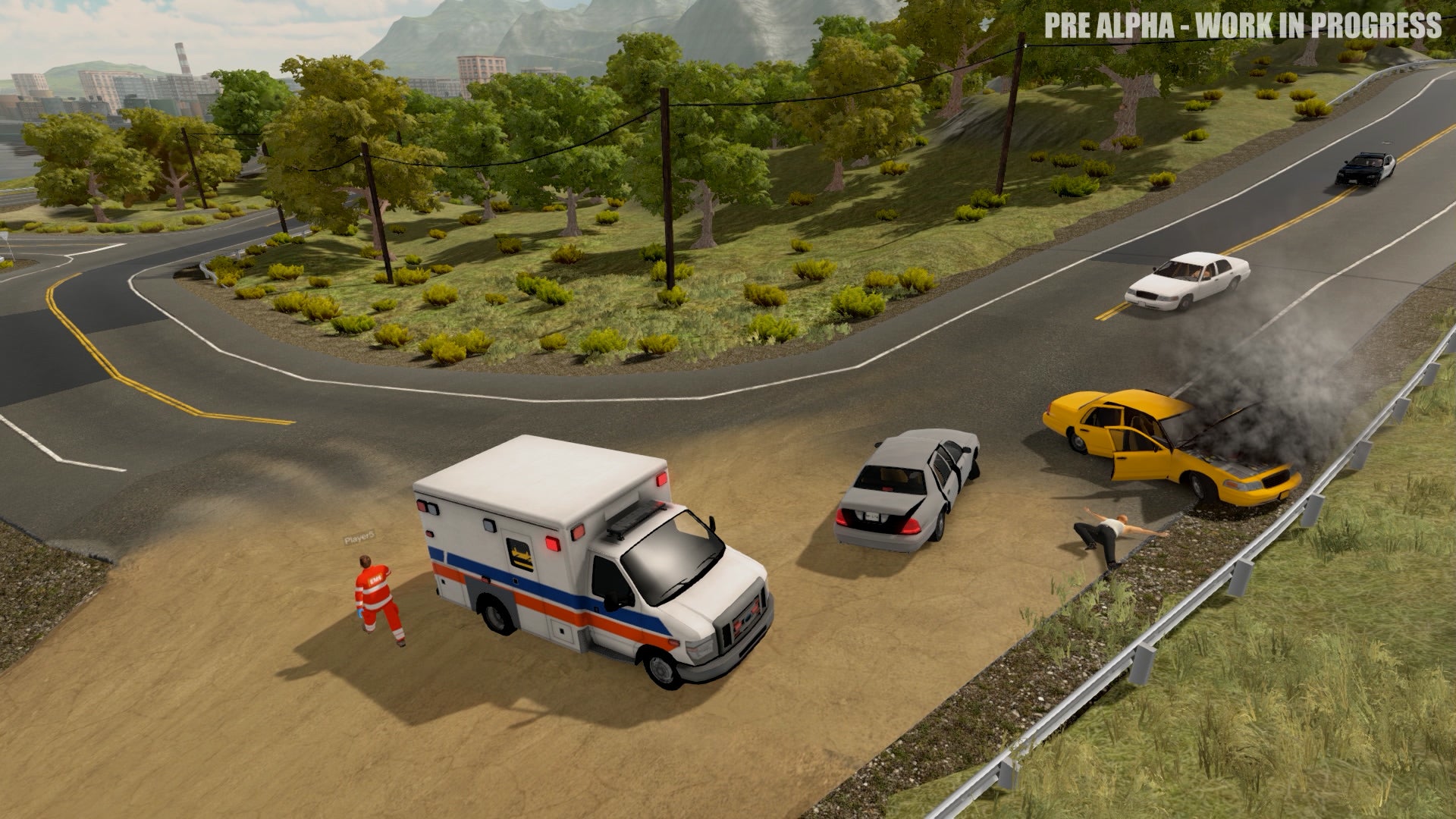 0 Comment(s)
/
by James Clements
Hi all,

A new Flashing Lights update has arrived! This week we are focusing entirely on bug-fixing, with new content planned for the weeks ahead.




Full Patch Notes
You can no longer switch weapons while you have grabbed an NPC
Fixed an issue where the game could get stuck loading when changing roles in multiplayer
Players now reset correctly when they make contact with water in multiplayer
Suspects in your car now despawn if the player vehicle is reset because of contact with water
Car interaction UI no longer visible for vehicles which have been removed from a multiplayer server
Chat now appears on loading screen
Players are now forced out of other players' vehicles if the vehicle is removed from the server
New message appears when you are disconnected from a server
Can no longer join a password locked server using the 'Join random server' function
An option to return to the previous menu added to the create password screen in multiplayer
You can now return to the server browser from the server password entry screen
EMS call ID 20's missing interaction fixed
Ammo correctly reloads from your vehicle trunk again
Suspects should no longer phase through the ground in multiplayer

'Play With the Developer' Session
You have your first ever chance to play with the developer of Flashing Lights himself - Nils Jakrins. At 3PM BST/7AM PDT on Friday 29th June, Nils we be online and boot up a server called 'Play With The Dev Official' - the first nine players to jump in will be lucky enough to play!




Nils will be switching lobbies every 40 minutes, booting up another server and giving nine others a chance to play.

Game 1: 3PM BST/7AM PDT
Game 2: 3:40PM BST/7:40AM PDT
Game 3: 4:20PM BST/8:20AM PDT

This means that up to 27 of you will be able to play with the developer, Nils!

Make sure to join the Flashing Lights Discord too, as we will be hosting a voice chat channel so that you can chat with Nils and the other players if you manage to get into a game with them!

Flashing Lights Badges and Posters Now Available to Purchase



If you fancy some Flashing Lights merch, you are in luck! We're selling packs of four flashing logo badges, along with two Flashing Lights posters - exclusively from the Excalibur Games store.

Purchase here!




Simulator Radio Live Interview
Nils and James from the Flashing Lights team will be appearing on Simulator Radio, talking all things Flashing Lights at 2pm BST on Wed 4th July. Tune in online at Simulator Radio then!

And that's all for now!

Thanks,
The Flashing Lights Team