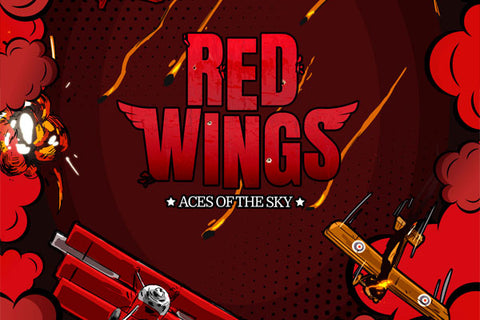 Red Wings - Ace of The Skies - The Baron Edition
OUT - 2 JULY




Red Wings - Ace of The Skies - The Baron Edition
PS4

/

Switch
An arcade action game that will put you behind the controls of WW1 warplanes. Accompany the legendary Red Baron and cheat death on your way to victory!
Red Wings: Aces of the Sky is a dynamic action game that will put you in the middle of amazing battles from the pages of history in a brand new arcade gameplay style.
Witness aerial dogfights from the breakthrough stage of the history of flight, when the courage of pilots bordered on insanity and the stakes were never higher.


A piece of history – accompany the Red Baron in the thrilling story-driven campaign
Local co-op – fly solo or with a hotshot partner (1-2 players)
Unusual combination - experience a unique mix of historic events and over-the-top, comic book-stylized adventures
Choose your warplane – pilot over 12 historical warplanes of Entente Powers and the Triple Alliance
The Baron Edition includes an exclusive Baron Edition cover, Artbook, and Poster
Red Wings - Ace of the Skies - The Baron Edition Includes:
Exclusive Cover


Artbook




Poster